De-Loused in the Comatorium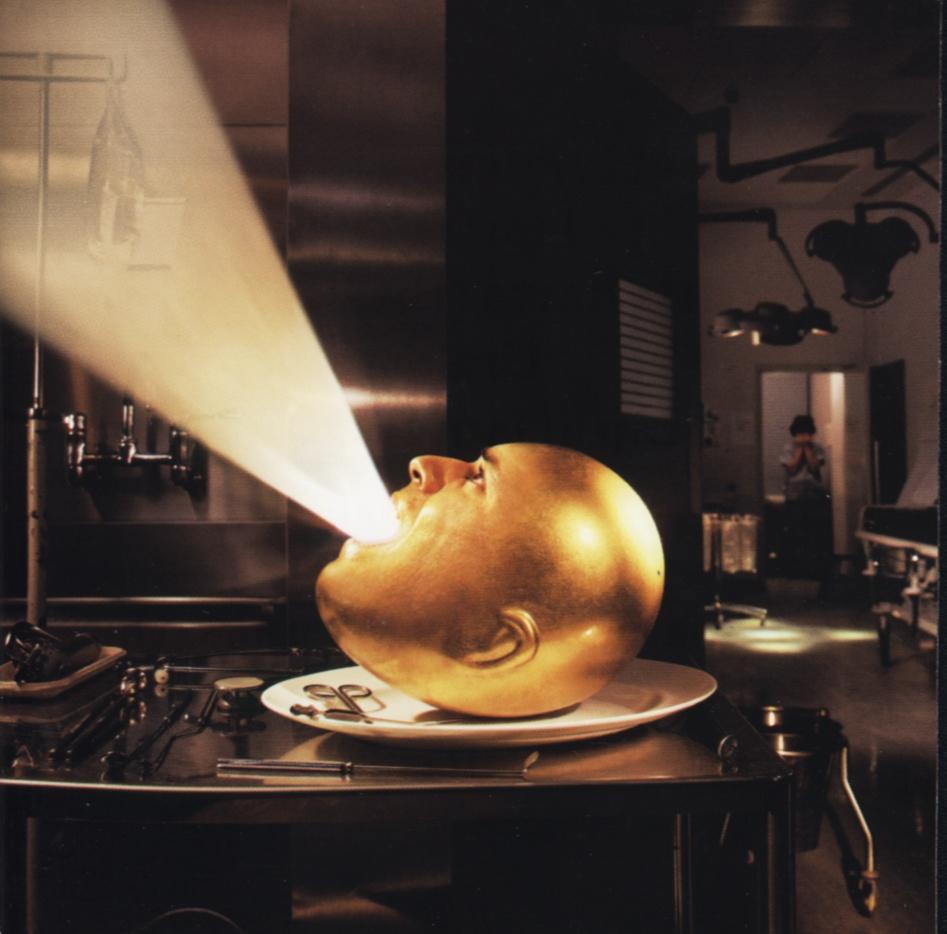 De-Loused in the Comatorium (LP)
Label(s): Gold Standard Labs, Strummer, Universal Records
Released: 06/24/2003
Released: 03/23/2004 ("Inertiatic ESP" Single)
Released: 04/06/2004 ("Televators" Single)
Recorded: 2002–2003
Length: 60:51
Location: The Mansion, Los Angeles
De-Loused in the Comatorium is the debut studio album by American progressive rock band the Mars Volta, released on June 24, 2003, on Gold Standard Laboratories and Universal Records. Based on a short story written by lead singer Cedric Bixler-Zavala and sound manipulation artist Jeremy Michael Ward, the concept album is an hour-long tale of Cerpin Taxt, a man who enters a week-long coma after overdosing on a mixture of morphine and rat poison. The story of Cerpin Taxt alludes to the death of El Paso, Texas artist—and Bixler-Zavala's friend—Julio Venegas (1972–1996).
Co-produced by Rick Rubin and guitarist Omar Rodriguez-Lopez, it is the only studio album to feature founding member Jeremy Michael Ward, who was found dead in an apparent heroin overdose one month before the album was released. Following the departure of Eva Gardner who had appeared on the band's early demos and EP, Red Hot Chili Peppers bassist Flea performed on De-Loused.
The music contained in De-Loused is distinguished by its enigmatic lyrics, Latin and jazz rhythms, and Omar Rodríguez-López's frenetic guitar riffs, which are often strongly dissonant. The title of the album is taken from the lyrics of the song "Eunuch Provocateur" on the band's previous release, Tremulant (meanwhile, "Take the Veil Cerpin Taxt" contains the title of Tremulant). The cover artwork is by Storm Thorgerson.
Two songs from the album, "Roulette Dares (The Haunt Of)" and "Cicatriz ESP," first appeared in 2001 as the band's very first demo recordings with bassist Eva Gardner and drummer Blake Fleming; notably, the early version of "Cicatriz ESP" (then known as "Cicatrix") was slower and much shorter (4 minutes) than the album one (at 12 minutes being the longest track on the album).
The album is a progressive rock and art rock album that also incorporates influences from psychedelic rock, Latin jazz, heavy metal, punk rock and blues rock.
"Son et Lumière" is French for "Sound and Light".
ESP stands for "Ectopic Shapeshifting Penance-propulsion", as opposed to the traditional "Extrasensory Perception".
"Tira Me a las Arañas" is slightly misspelled Spanish for "Throw Me to the Spiders" (the correct spelling is "Tíra Me a las Arañas").
"Cicatriz" is Spanish and Portuguese for "Scar".
"This Apparatus Must Be Unearthed" is a play on the warning frequently found on guitar amplifiers and other electrical equipment, "This Apparatus Must Be Earthed" – indicating the equipment must be grounded.