The Mars Volta - Live in Toronto Ontario, , Canada
May 13th, 2003 @ Air Canada Centre
Notes
Toronto has been treated well by The Mars Volta, and this stadium gig opening for Red Hot Chili Peppers is no exception. The band is rarely at their best when in the opening act role, but perhaps the 45 minute limit was good for this line-up which was still finding its footing. Considering Juan had been in the band for barely a month it is remarkable how tight the group sounds. This Apparatus Must Be Unearthed is still blessed by Jeremy Michael Ward's intense vocal manipulations, giving Cedric a crying mutant sound. It is a perfect way to start this brief show, grabbing the attention of the unexpected concert goers who probably just looking forward to hearing a romping rendition of Give It Away. Cedric never identifies themselves as The Mars Volta, only assuring the audience they do not know who they are and they will have a bad case of SARS by the end of the night. Roulette Dares has really grown up from its rickety form a year prior, firm in its presence and the group had really leaned heavily into spacious post-song jam. Concertina is a fitting bridge to the closer, Drunkship of Lanterns. These early 2003 Drunkships feature a really grooving, but underappreciated and all too brief pre-song jam. The pulse spins on a simple guitar and bass line with Jon Theodore bopping the hi-hat on the off-beat to give it a proper dance vibe. Drunkship itself still feels slightly raw, and a step away from what we would get in the studio. This is far from a bad thing as Jeremy Michael Ward fills the stadium with disturbed scrambled frequencies and warps Cedric's voice in on itself. The rest of the band jams on a 4/4 groove that almost gives the hint it could launch into Warpigs at any moment. It is far less salsa inspired than future Drunkship jams, making it quite unique in comparison to later renditions.
There are certainly better The Mars Volta shows, and possibly even better shows from the 2003 tour, but for a band still in its infancy this is a remarkable romp. Its brevity may be welcome for those who are only seeking a bite-sized Volta experience. The bootleg recording is fantastic, as everything is crystal clear albeit the bass is just a hair mild in the mix, nothing some EQing can not fix. For a window into the early The Mars Volta days it is a prime example.
Show Recording(s)

Recording Information:

CSB>MT-90>MD-M>CDR-2 (from TS)>EAC>FLAC

How to Help:

The Marble Shrine is not powered by any ad revenue - we rely solely on your support to continue preserving these shows for years to come (and, hopefully, finding a few more along the way).

If you'd like to show your support, click here to donate!

There are no videos for this show.
Tour Era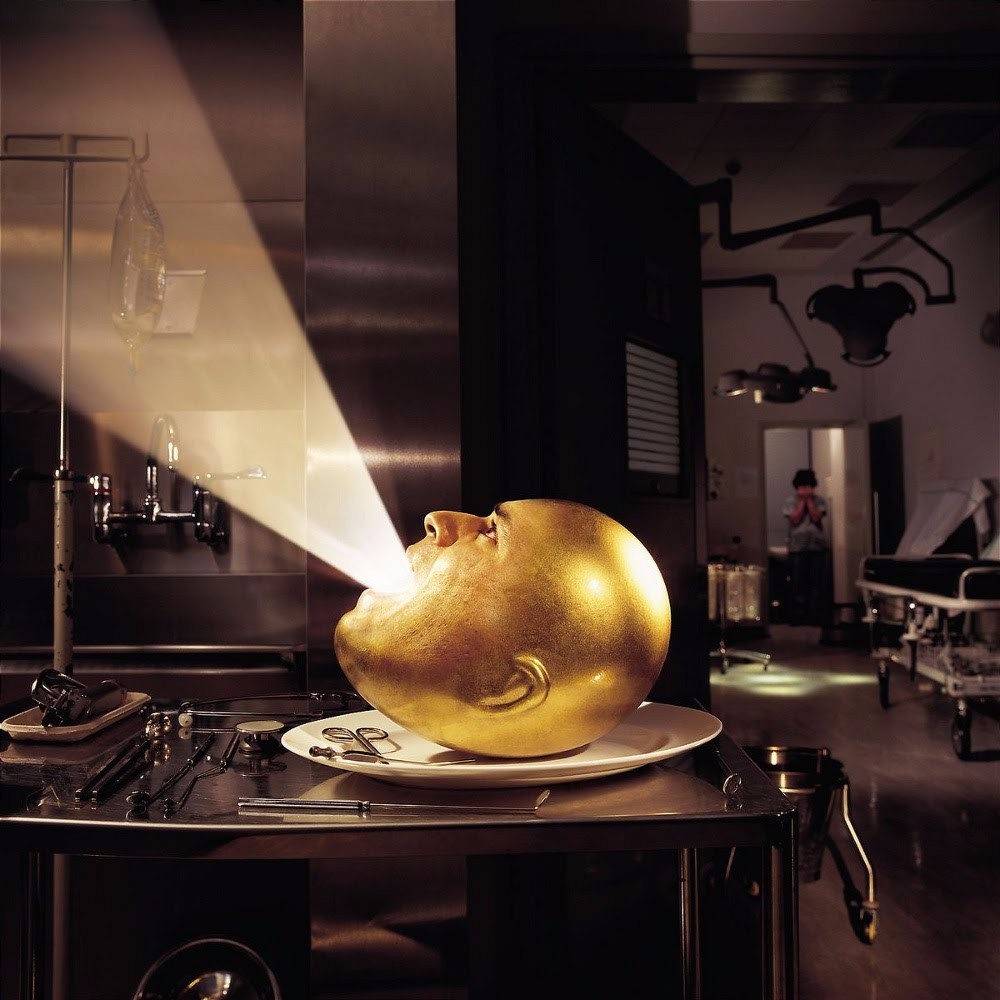 To describe the touring era of De-Loused in the Comatorium is to write a novel of a band continually morphing and shape-shifting from mutant punk to space oddity salsa; a span of three years that had the band go through a head-spinning multitude of personnel changes, nearly endless touring, the death of a founding member, see the band skyrocket from barroom novelty to playing to massive festival going audienc... read more