January 10th, 2004 @ Club Quattro Tokyo
Notes
About 1 minute and 45 seconds before Cicatriz begins, you can hear Omar playing a guitar segment from Cygnus.
Show Recording(s)

Recording Information:

Lineage: Unknown DAT > SPREAD EAGLE WIDE Sylph S040120 SY-0547 > CD-R(X) > EAC > WAV > FLAC (level 8)

***************************************************************
DO NOT SELL THIS RECORDING
PLEASE USE MP3 FOR PERSONAL USE ONLY
DO NOT DISTRIBUTE IN LOSSY FORMATS
***************************************************************

Recording notes:
This is a liberated bootleg from Japan, most likely a DAT source. The sound quality is excellent and
ranks amongst the best TMV audience recordings. All the instruments are very clear and the sound
comes through well.

Show notes:
Coming off a little break after the October and November '03 tours, The Mars Volta come out hard
and fast in this show. With the setlist being the same as previous tours, the tight but loose playing
style is still in effect. Cedric's voice is in great shape, but the ear grabber is the amazing rhythm section
of Juan A and Jon Theodore playing off each other very well. The jam in Take The Veil also takes some odd
and unique turns but comes out well in the end.

Once again Cedric uses the Conjugal Burns lyrics during Eriatarka (4:00). You can also hear Omar play fragments
of Day of the Baphomets during the pre-Cicatriz freakout.

How to Help:

The Marble Shrine is not powered by any ad revenue - we rely solely on your support to continue preserving these shows for years to come (and, hopefully, finding a few more along the way).

If you'd like to show your support, click here to donate!

There are no videos for this show.
Tour Era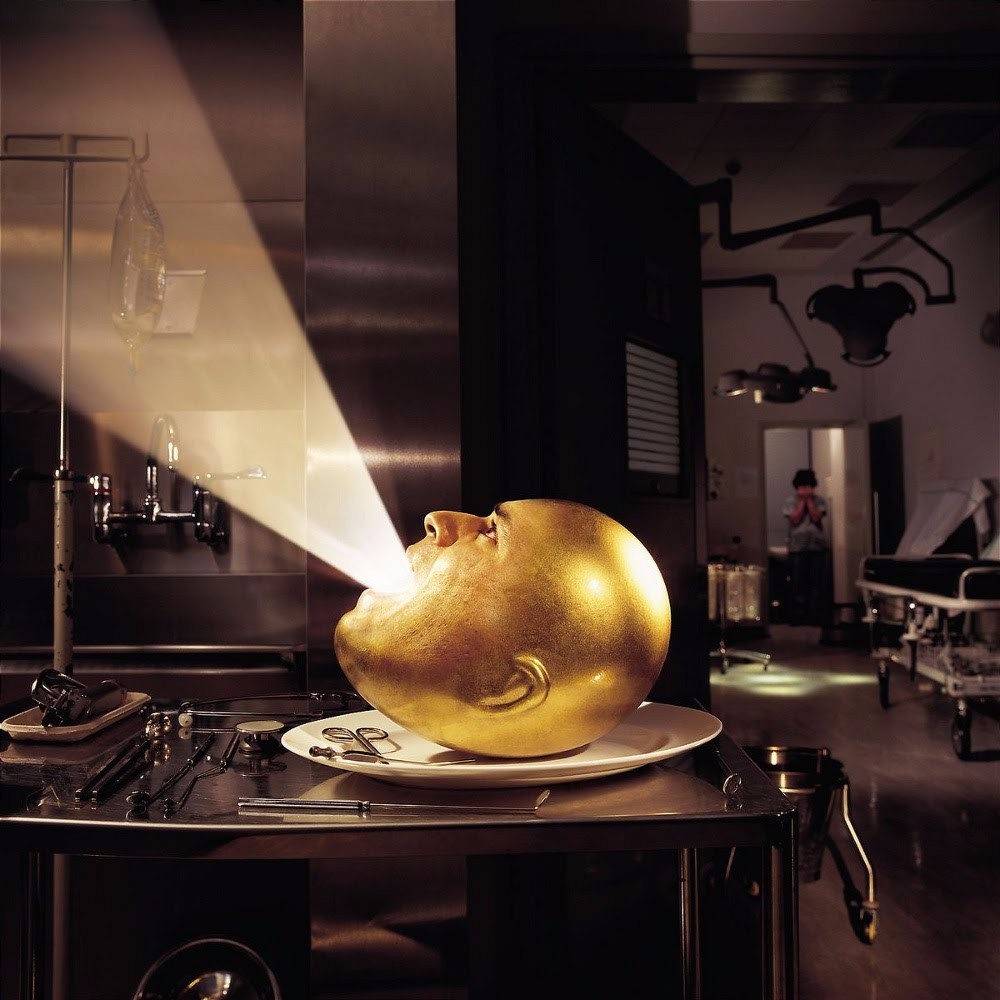 To describe the touring era of De-Loused in the Comatorium is to write a novel of a band continually morphing and shape-shifting from mutant punk to space oddity salsa; a span of three years that had the band go through a head-spinning multitude of personnel changes, nearly endless touring, the death of a founding member, see the band skyrocket from barroom novelty to playing to massive festival going audienc... read more