The Mars Volta - Live in Buenos Aires, Argentina
November 01st, 2008 @ Personal Fest
Notes
Festival performances were chronically a wild card for The Mars Volta, much like when they are an opening act their ability to fully spread their wings and truly take the audience for a ride is hindered by the short run times being granted. Unfortunately, for those looking for high audio quality or professional recordings will mostly find festival recordings.

Fortunately their performance at Personal Fest is a perfect snapshot of the violent nature of their full length shows in 2008. Drunkship of Lanterns has a pounding riff heavy jam that does away with the 2005 era ambient parts in favor of hammer blow after hammer blow of crushing bass and guitar patterns and sequences. The soundboard quality audio lets the listener grab every subtle notation, something sadly lost at lesser venues.

Cedric's quirky alternative humor takes us between songs yelling "Alright Houston" to the South American audience. Relatively standard performances of Viscera Eyes and Wax Simulacra bring us to a rocket fueled rendition of Goliath. Late tour renditions of Goliath had become increasingly fast and increasingly long; going far beyond what was found embedded in the vinyl. This performance's version is not as frenetic as others, running a tad slower, shorter, and more funky compared to recent shows. This is all to the benefit of the audience as the band gives itself a moment to play with the iconic riff, bouncing it between Juan, Thomas, Adrian, and Ikey which gives them all a chance to solo their hearts out. Things launch back into orbit for a drilling version of the coda with cymbal crashes nearly shattering the earth around.

Bite-sized, yes, but it is a wonderful smaller dose of what had been going on for nearly an entire year at this point.
Show Recording(s)

Recording Information:

FM Broadcast Soundboard

How to Help:

The Marble Shrine is not powered by any ad revenue - we rely solely on your support to continue preserving these shows for years to come (and, hopefully, finding a few more along the way).

If you'd like to show your support, click here to donate!
Tour Era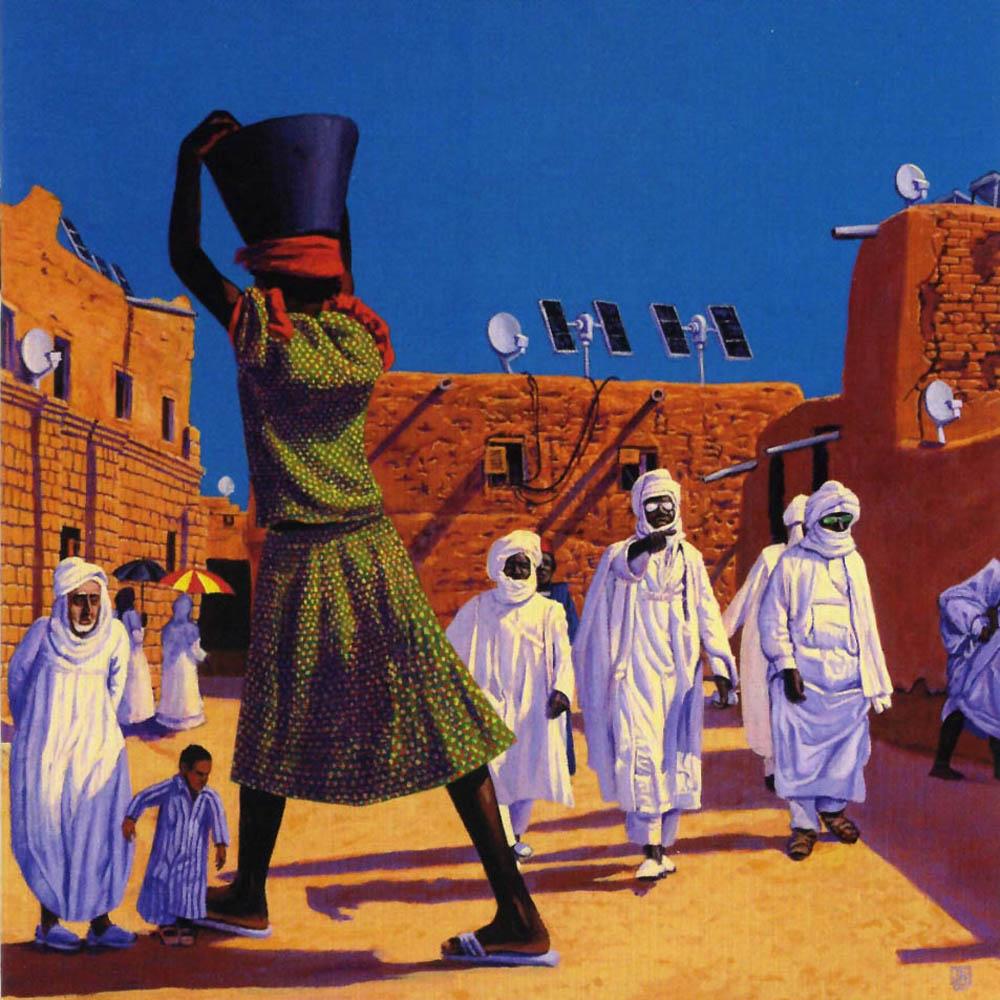 Early 2007's conclusion of the Amputechture supporting tour already provided a sneak peek into what would be coming when the band would reunite in support of their unequivocally most brutal album, The Bedlam in Goliath.  The band had been testing the waters of some of the new songs that would appear on that album, specifically Goliath and Wax Simulacra which were billed as Rapid Fire Tollbooth and Idle... read more