Cedric Bixler-Zavala
Cedric Bixler-Zavala (born November 4, 1974 in Redwood City, California) is a Grammy Award-winning American musician known for his work as frontman and lyricist of the progressive rock band The Mars Volta, frontman of Antemasque, frontman and occasional guitarist of the post-hardcore group At the Drive-In as well as psychedelic rock supergroup Anywhere, in which he both sings and plays drums.
Bixler-Zavala has a High Tenor vocal range, spanning from the G above Low C (G2) to Soprano C (C6), which contrast his vocal work for At the Drive-In which consisted mainly of a screaming style. He has also played drums for a number of acts, including the dub act De Facto and recently Big Sir.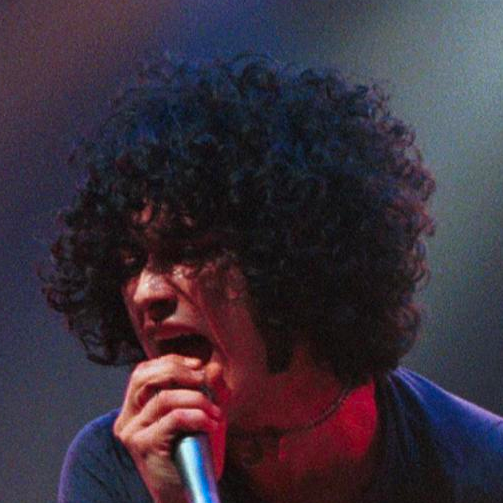 Microphone
Audix om6
Dave Rat, founder of Rat Sound Systems and live sound engineer to the Red Hot Chili Peppers for 16 years, was approached by a roadie from The Mars Volta as they hit the west coast leg of their 2006 tour with a unique proposition: combine the hardware of the Audix om6 with the look and feel of a Sennheiser 421.
As Dave breaks down in his blog:
Check out the third revision of the Audix om6 inside of a Sennheiser 421 shell. And to start with we have a nice assortment of both old and new 421 parts:

And by cutting the threaded ring off of the om6 grill and screwing it to the back of a 421 grill we get:

and the om6 can now be screwed into the 421 grill

And after boring out the 421 shell with a Dremel tool so the Audix shaft slides inside:

And we end up with what looks like a beat up old 421 but is actually a perfect condition Audix om6!

Now that was an adventure I really and truly enjoyed! Thank you roadie Shaun!